Our Leadership Team
Executive Principal: Lisa Ashcroft-Day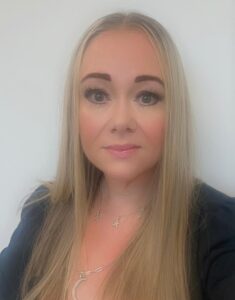 Lisa completed her teaching qualification at Loughborough University in 2002 and became an Advanced Skills Teacher within her first 2 years of teaching. She moved from subject leadership to become Head of KS4 in a large secondary school where she was responsible for pastoral care as well as pupil outcomes. Being passionate about supporting pupils to overcome barriers to learning, Lisa completed her National SENDCo Award through Northampton University. Having gained her SENDCo qualification she was promoted to a senior leadership role to develop inclusive practice across the school. Lisa made the move from mainstream to work in AP as Executive Vice Principal in 2016 and has gained valuable experience of working with vulnerable children and young people with SEMH needs. She led the opening of two new AP Free Schools in Lincoln and Mablethorpe and has worked closely with Lincolnshire Local Authority to deliver the AP strand of the Lincolnshire Ladder of Behaviour Intervention. In January 2021, Lisa became Executive Principal across all four Springwell Lincolnshire schools and since that time, three of the four schools have welcomed Ofsted in for their first official Inspections, securing two Good ratings, and one Outstanding.
Senior Executive Vice Principal: Mia Sneyd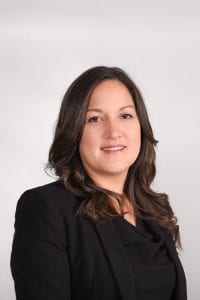 Mia began her teaching career in 2003 specialising in English and Literature. With a passion for teaching and learning, and securing reading skills for children and young people, she became an Advanced Skills Teacher before taking on senior leadership positions. In 2014, Mia became an Educational Consultant and specialised in Teacher Training and School Improvement. With a keen interest in ensuring that all children and young people have access to a good quality education irrespective of starting points, Mia brings a wealth of expertise to her role. She is a strong believer that relationships matter and that building nurturing and safe learning environments will help young people enjoy their learning. Outside of work, Mia is an avid reader and enjoys going on adventures and seeing the world.
Executive Vice Principal: Paul Jervis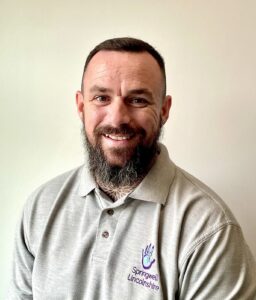 Paul graduated from University of Derby with a BA (Hons) in Sports Science and Events Management. He started his career in education at Springwell in 2017 as a member of support staff at Springwell Mablethorpe. Paul is passionate about taking an enquiry approach to behaviour, building positive relationships with pupils and restorative practice. He is an advanced Team Teach instructor and has led behaviour CPD for staff at Springwell Lincolnshire for a number of years. Paul has progressed into a leadership position during his time at Springwell Lincolnshire, has completed his NPQ in Behaviour & Culture and is now Executive Vice Principal leading Behaviour & Attitudes and SEND.
Head of Academy: Joe Broomfield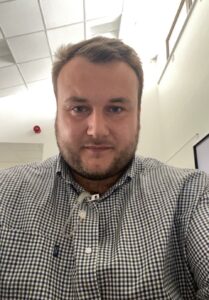 [biog to follow]
Deputy Head of School/SENDCo: Sarah White
Pupil-Parent Support Lead: Jayne Battersby
Executive Behaviour Lead: Elliott Deathridge
Primary Lead: Sarah White
Secondary Lead: post-holder starting in January
Senior Administrator: Donna Shepperson